SanDisk Extreme Pro SDHC UHS-I 32GB
Specifications
| | |
| --- | --- |
| Model: | SanDisk Extreme Pro SDHC UHS-I 32GB Up to 45MB/s 300X read/write |
| ID: | SDSDXP1-032G-X46, 80-56-09282-032G, 6 19659 06475 4 |
| Serial Number: | BM1034716259G |
| Interface: | UHS-I UHS50 |
| Speed Classes: | UHS-1 |
| Size: | 31 914 983 424 Bytes ~ 30436MB ~ 29.72GB |
| Sectors: | 62 333 952 Sectors |
The test setup:
SanDisk Extreme Pro SDHC UHS-I 32GB (SDSDXP1-032G-X46)
JMicron JMB389 SDXC ExpressCard 34 Test Board
ExpressCard to PCIe x1 Adapter
Read/Write directly from/to the media, no filesystem involved
Read/Write rates taken with a sample size of 4MB, 7610 samples

The test showed an average rate of 45.48MB/s (310x) read and 44.13MB/s (301x) write.

The write graph (white) shows a lot of short drops in the write rate. The blue line indicates the linear average of the write values.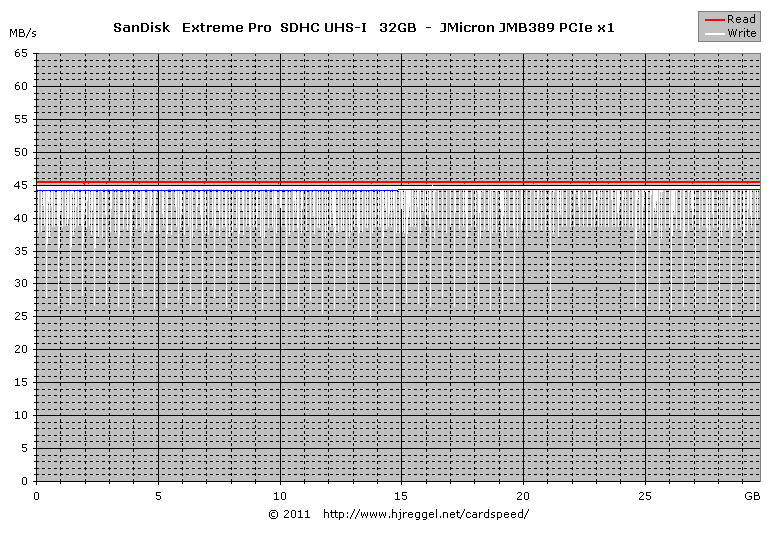 See the Explanations for the Special Tests for details regarding the test procedure.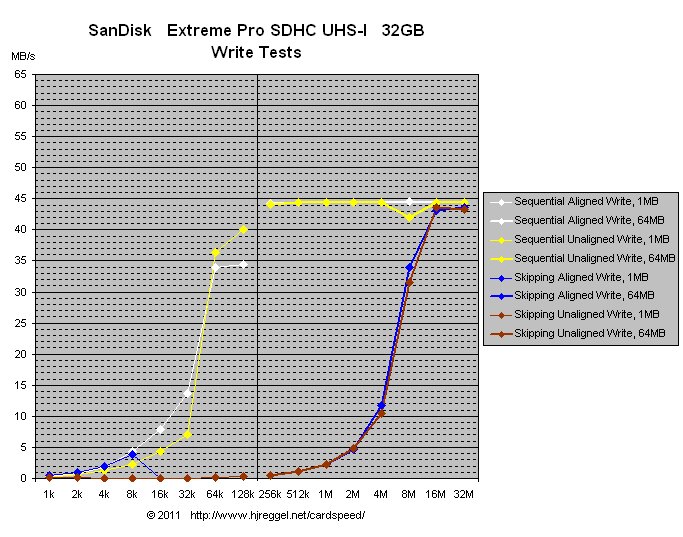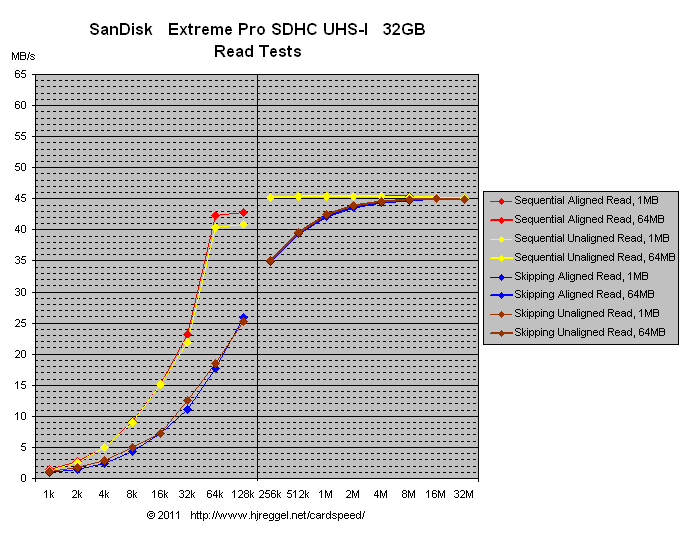 ---